This recipe comes with a WARNING! These gooey mixed nut bars are very addictive. You will eat the entire pan, if you're not careful.
My first love is peanut butter desserts and my second is anything with nuts. I love all nuts, so when I found this recipe, I knew I was going to make this one for the next gathering.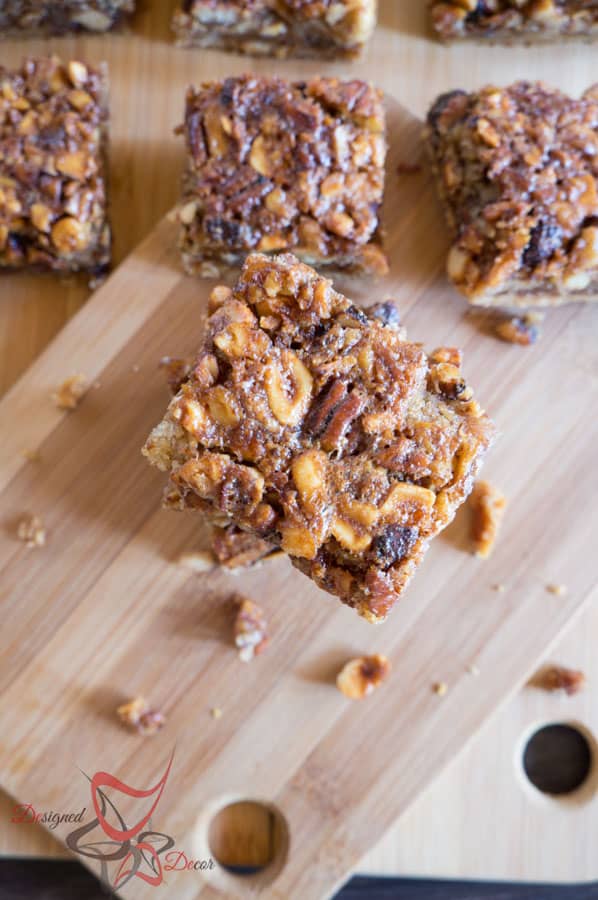 These mixed nut bars were a hit and my son keeps asking when I am going to make them again.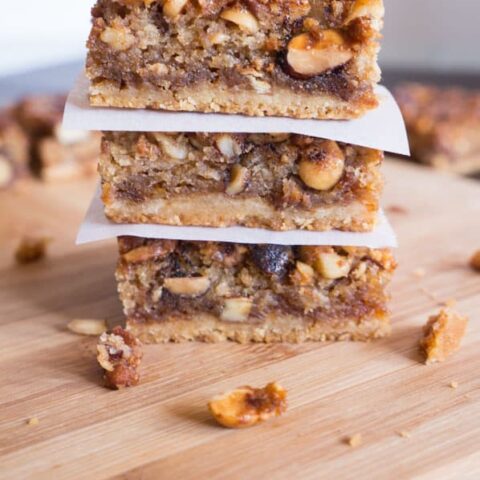 Gooey Mixed Nut Bars!
Additional Time:
10 minutes
Total Time:
1 hour
10 minutes
Ingredients
1 cake mix
1/2 cup butter, softened
4 eggs, lightly beaten
1 cup packed brown sugar
1/2 cup light corn syrup
1/3 cup butter, melted
1 teaspoon vanilla
1/2 teaspoon ground cinnamon
1/4 cup pecans, chopped
1/4 cup peanuts
1/4 cup walnuts, chopped
1/4 cup almonds, chopped
Instructions
Preheat oven to 350 degrees
Line a 13x9x2-inch baking pan with foil, extending foil over edges of the pan.
Coat foil with cooking spray; set aside.
Mix cake mix and 1/2 cup soft butter using a pastry blender, mix until mixture resembles coarse crumbs.
Press mixture evenly onto the bottom of the prepared pan.
Bake for 15 to 20 minutes or until lightly browned and set.
Meanwhile, in a large bowl whisk together eggs, brown sugar, corn syrup, the 1/3 cup melted butter, vanilla, and cinnamon.
Stir in mixed nuts.
Pour nut mixture over warm crust. Bake for about 30 minutes until bubbly around the edges and golden brown.
Cool in pan on a wire rack.
Lift uncut bars out of the pan. Cut into bars.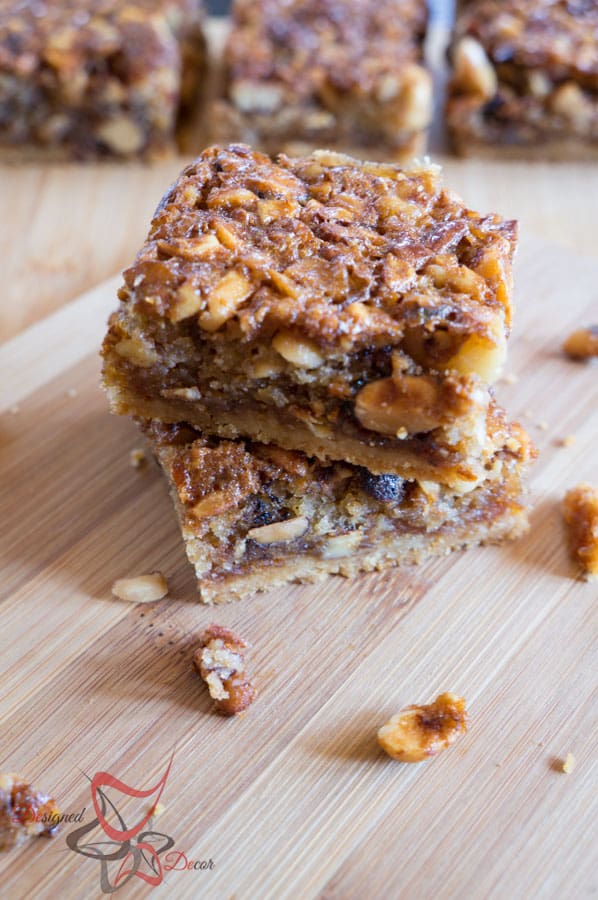 I think these would be great served warm, they would taste like a warm nut pie. I would also pair it with a nice scoop of vanilla bean ice cream.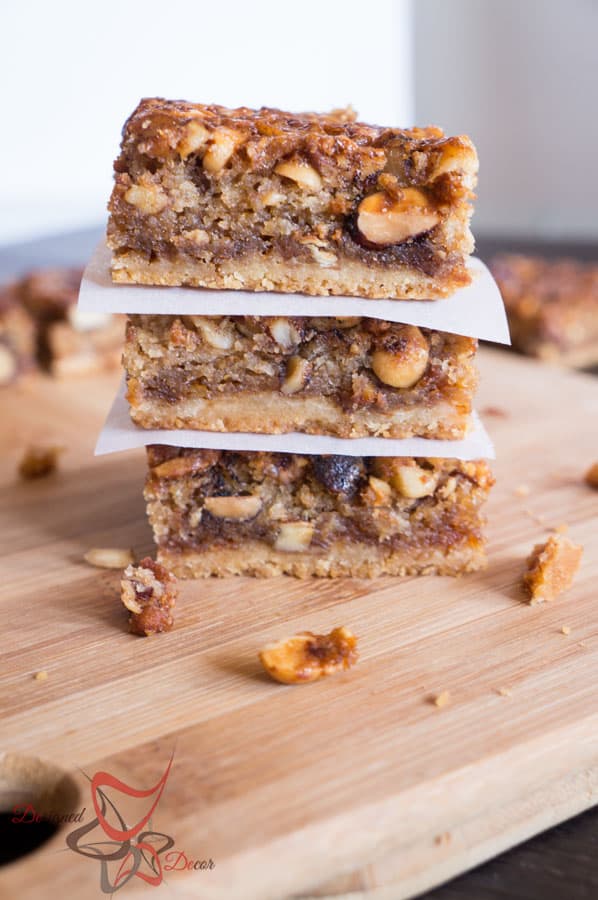 How would you like your gooey mixed nut bars served?

Join the DD Community!
Join the Designed Decor Community and receive weekly free tips on DIY home projects, painted furniture, decorating, and much more.