OH, the tastes of Summer!  I love all things summer, especially a summer cocktail recipe; not just one recipe, but 3 cocktail recipes.  Have you heard about the "Summer in Paris Sweepstakes" at Cost Plus World Market?  I hope I am one of the first people to tell you about this great sweepstakes.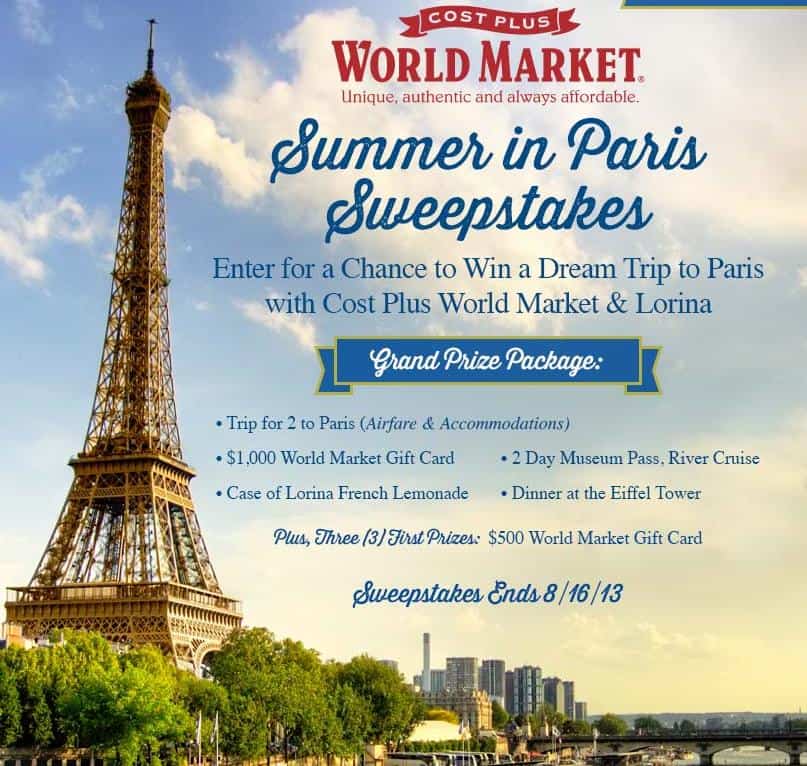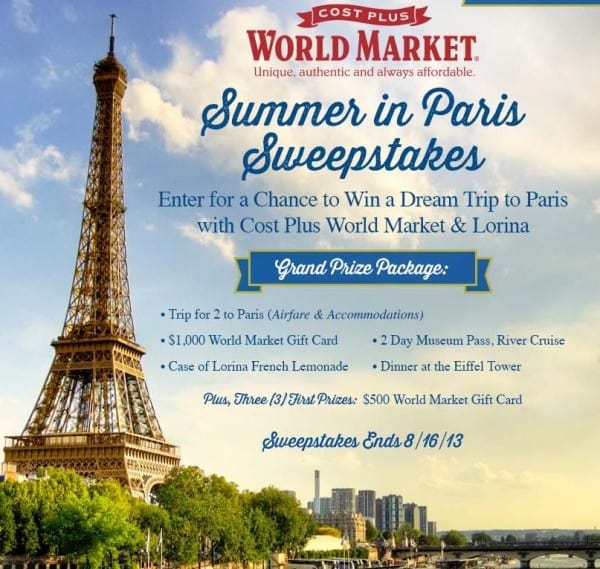 Enter to win a trip for 2 to Paris with Cost Plus World Market and Lorina.  It is really easy to enter the "Summer in Paris Sweepstakes."  Click on the link above which will take you to the Sweepstakes Facebook page and register to win.  It is that easy, you can also earn extra entries by liking them on twitter and pinterest all from the same register to win area.  But wait, don't click over to register until you see these 3 fabulous summer cocktail recipes I have to share with you.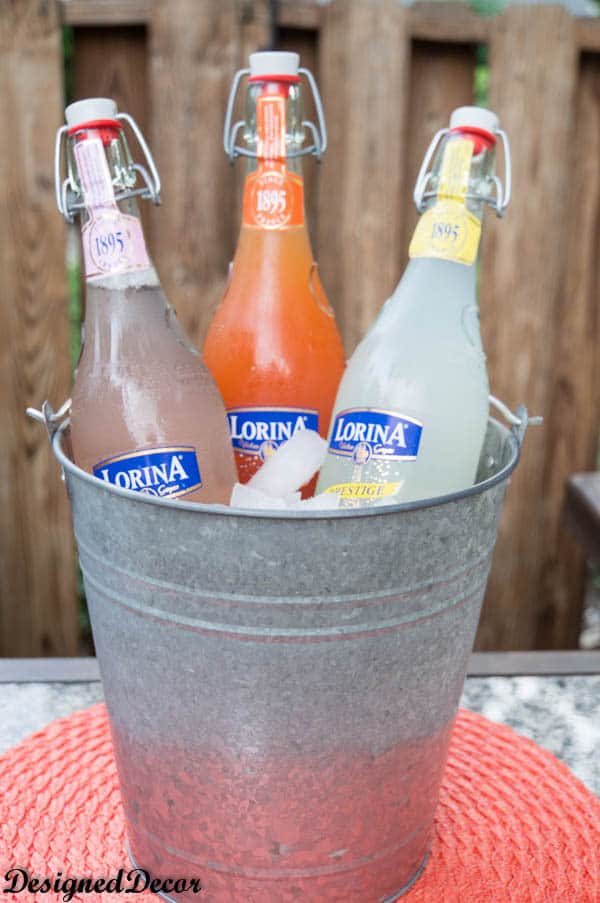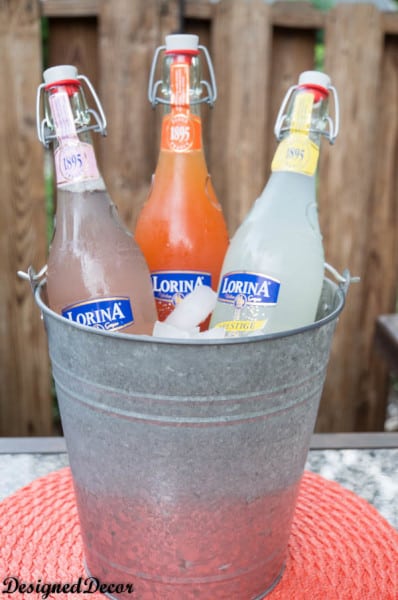 I purchased all 3 flavors of the Lorina Prestige Sparkling Sodas to make 3 unique cocktail recipes.  I really enjoyed all 3 flavors and it was hard to decide which one I liked the best.
The first cocktail recipe I made was with the Lorina Lemonade flavor.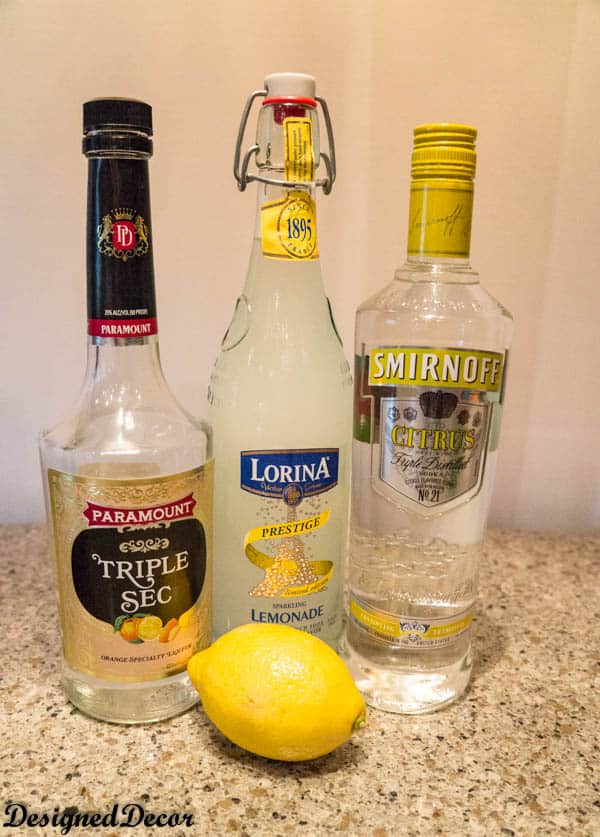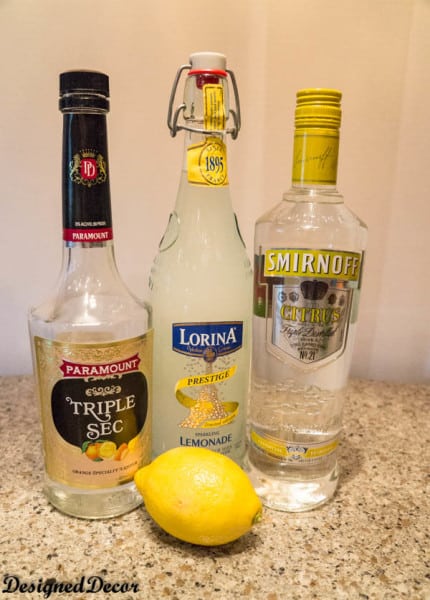 Lemon Delight Cocktail Recipe
Recipe Type
:
Cocktail Drinks
Author:
Ingredients
1 part Triple Sec
3 parts Lemon Vodka
Lorina Sparkling Soda
Instructions
Use a cocktail shaker with ice, add the Triple Sec and Lemon Vodka. Fill the cocktail shaker with Lemonade Sparkling Soda. Shake well. Garnish drink glass with yellow sugar and lemon slice. Pour drink into glass and serve.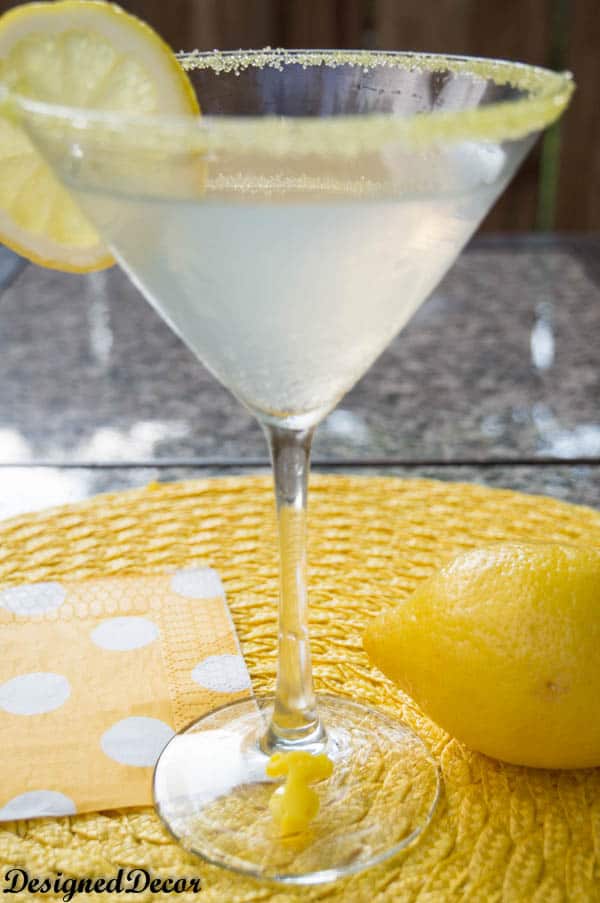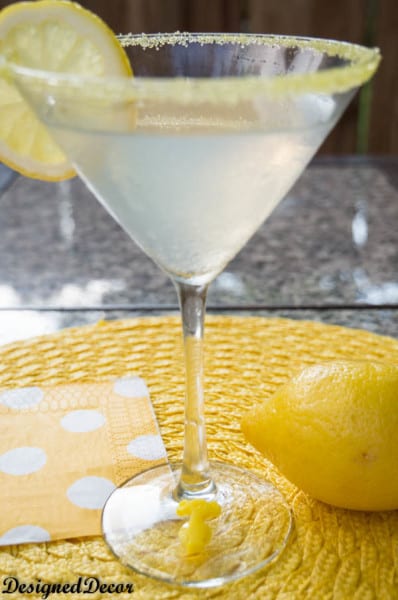 The next flavor I used from Lorina Sparkling Sodas was the Blood Orange flavor.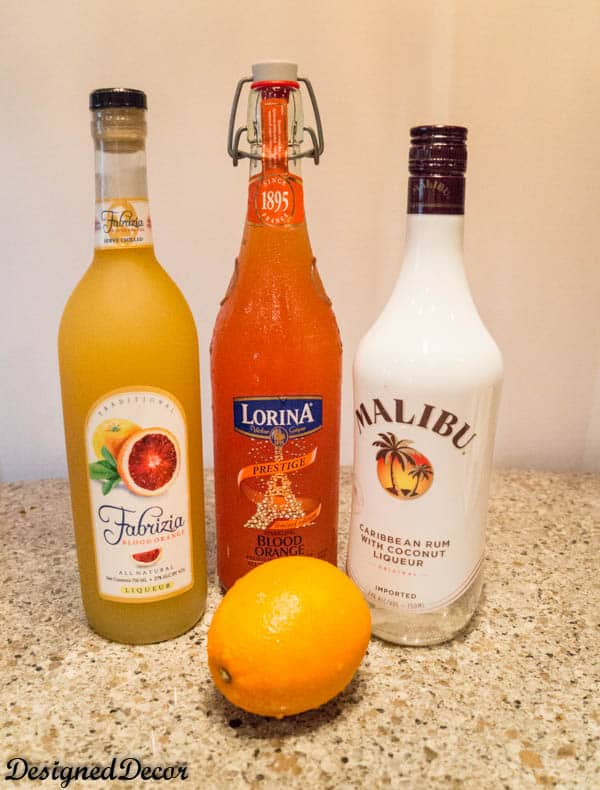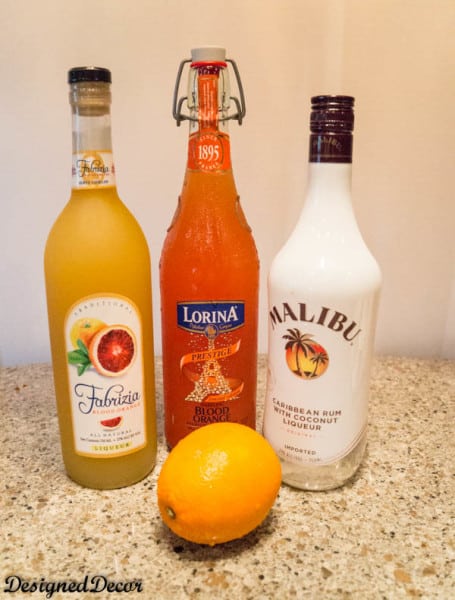 Ingredients:
1 part Coconut Rum
1 part Blood Orange Liqueur
4 parts Lorina Blood Orange Sparkling Soda
Mix the above ingredients in a cocktail shaker with ice.   Garnish the cocktail glass with orange sugar and an orange slice.  Pour into glass serve with ice.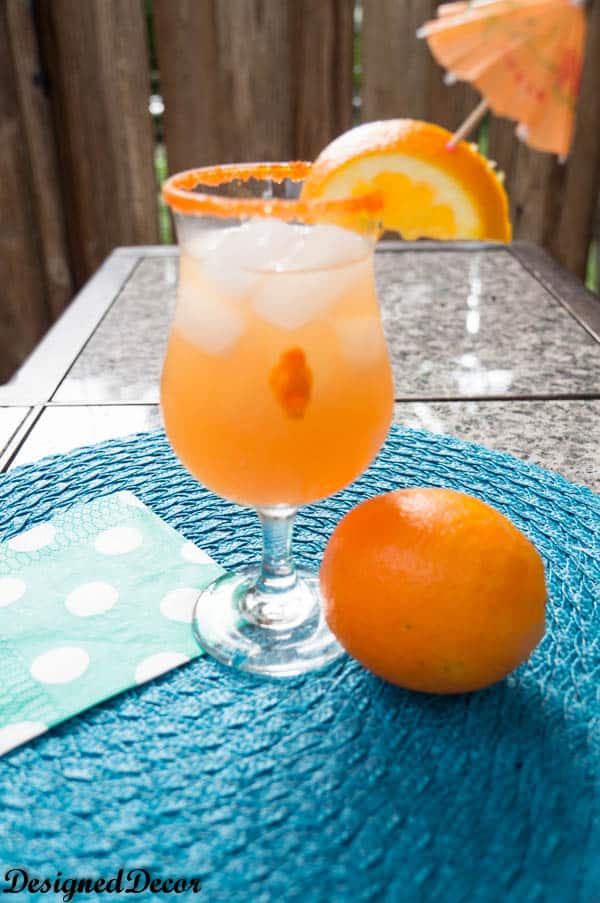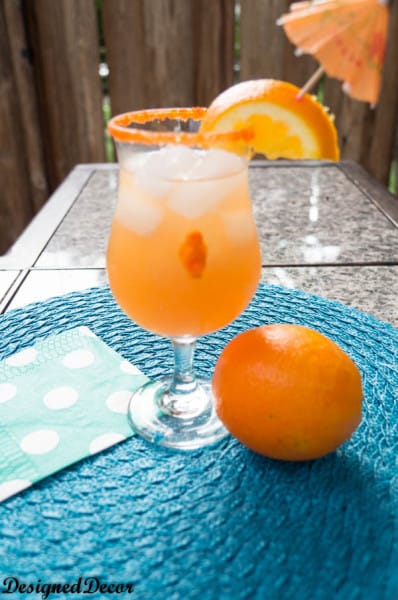 The last recipe I made is a party recipe and I used the Pink Lemonade flavor from Lorina.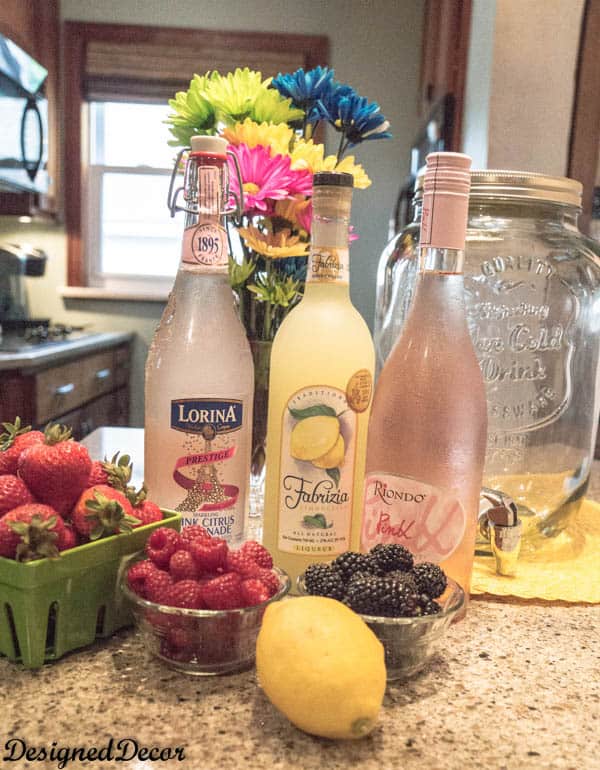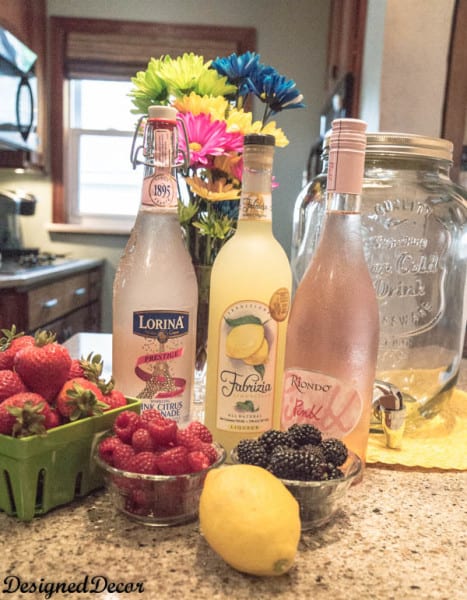 Mixed Berry Limoncello Sangria
Ingredients:
1 cup fresh raspberries
1 quart fresh strawberries (sliced)
1 cup fresh blackberries
1 lemon, thinly sliced
3/4 cup Lorina Pink Lemonade Sparkling Soda
1/2 cup Limoncello (lemon flavor liqueur)
2 750 millilitre bottle of sparkling wine, chilled
Directions:
In a large pitcher add fruit, pink lemonade soda and limoncello.  Cover and refrigerate for at least 4 hours or up to 24 hours to blend flavors.  Just before serving, add the sparkling wine.  Serve in glass over ice.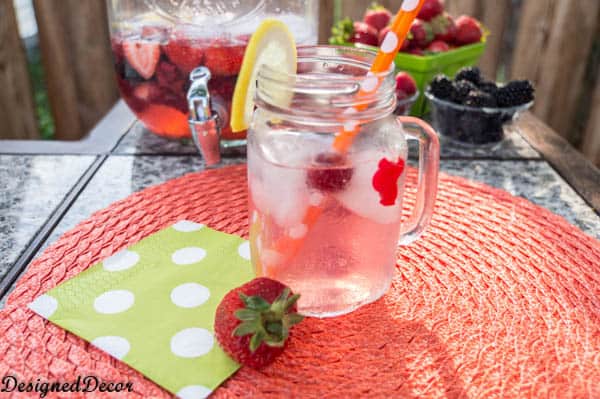 I shopped from the Bastille Shop at World Market for some extra goodies to serve with the cocktail recipes.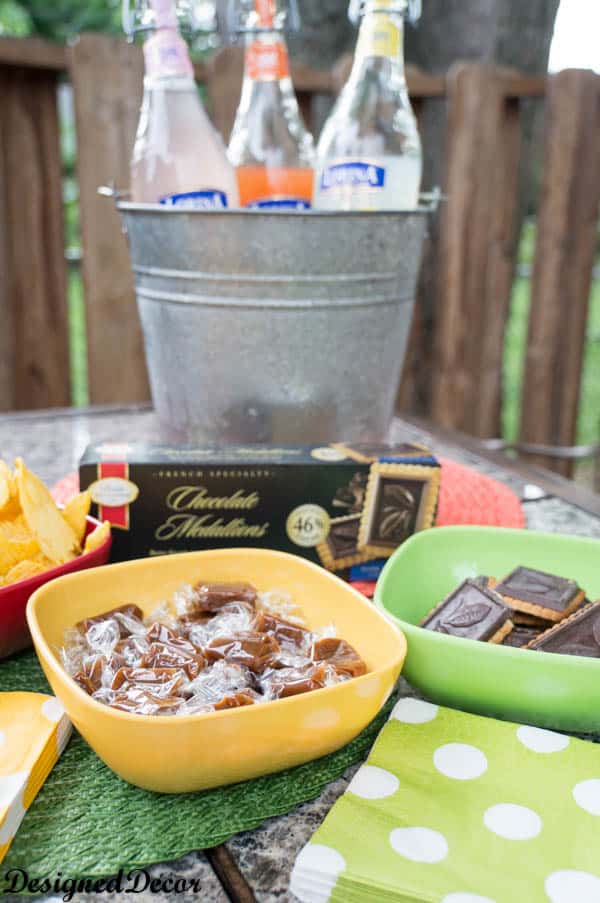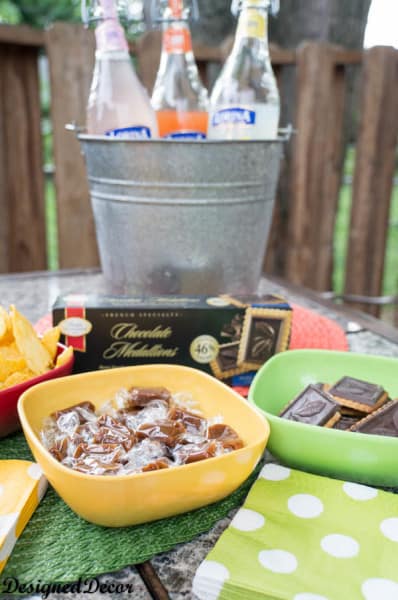 World Market also has some great recipes on their website.  Stop over and try a few.  Ok, now you can go over and register to win the "Summer in Paris Sweepstakes", but do it with one of these great-tasting summer cocktail recipes.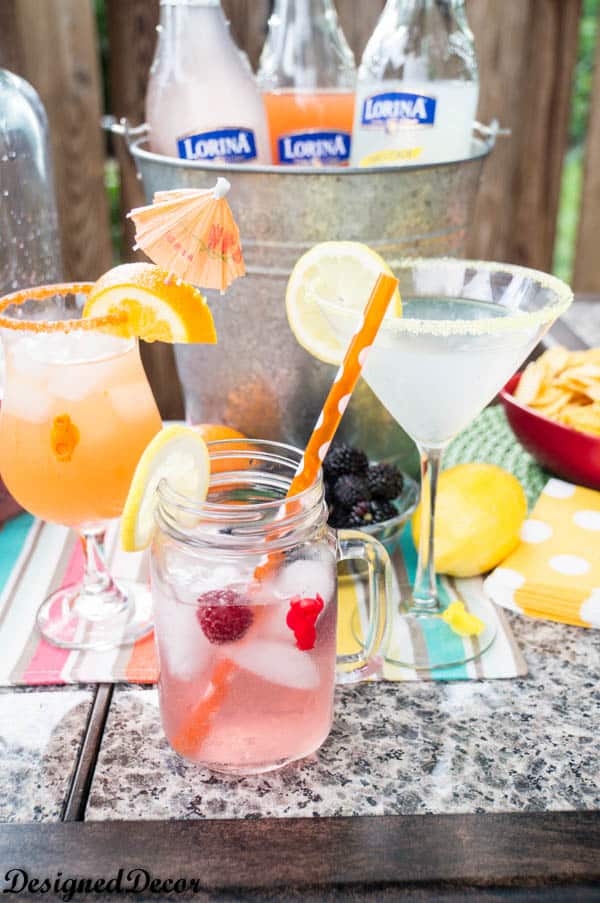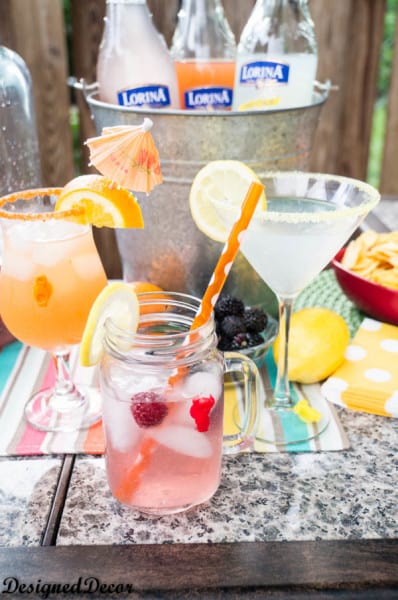 Join the DD Community!
Join the Designed Decor Community and receive weekly free tips on DIY home projects, painted furniture, decorating, and much more.