Have you ever stayed in a perfect place that was warm, inviting and made you want to stay there forever? You enjoyed your day touring the new area and came back to this perfect place, enjoyed the great carry out from a local joint, watched a movie or read a good book. You decided it is time to get a good nights sleep and lay down to find the mattress was way too soft and you sank to the middle, or it was rock hard and your body parts fall asleep from the discomfort. You won't find that disappointment in our Comfortable Guest Bedroom.
Let me tell you about this space and all the details that went into making it a comfortable guest bedroom for our Airbnb guests.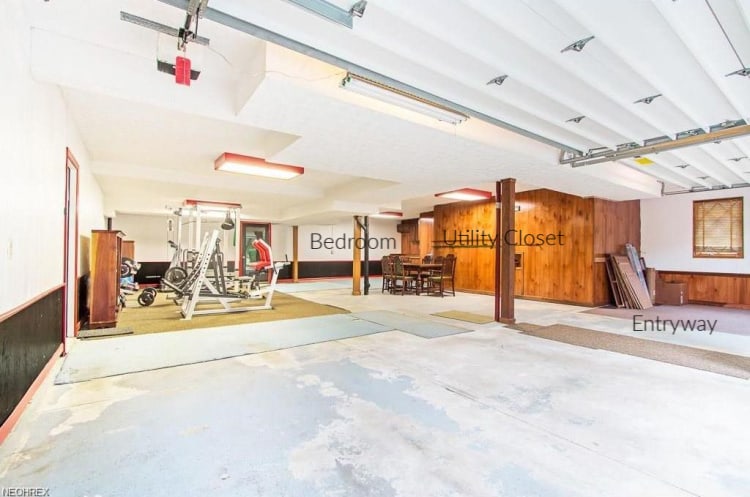 This is how the entire 6 car garage looked when we bought it. The back right-hand side is where we planned for the guest bedroom. Oh, the visions I had for this space.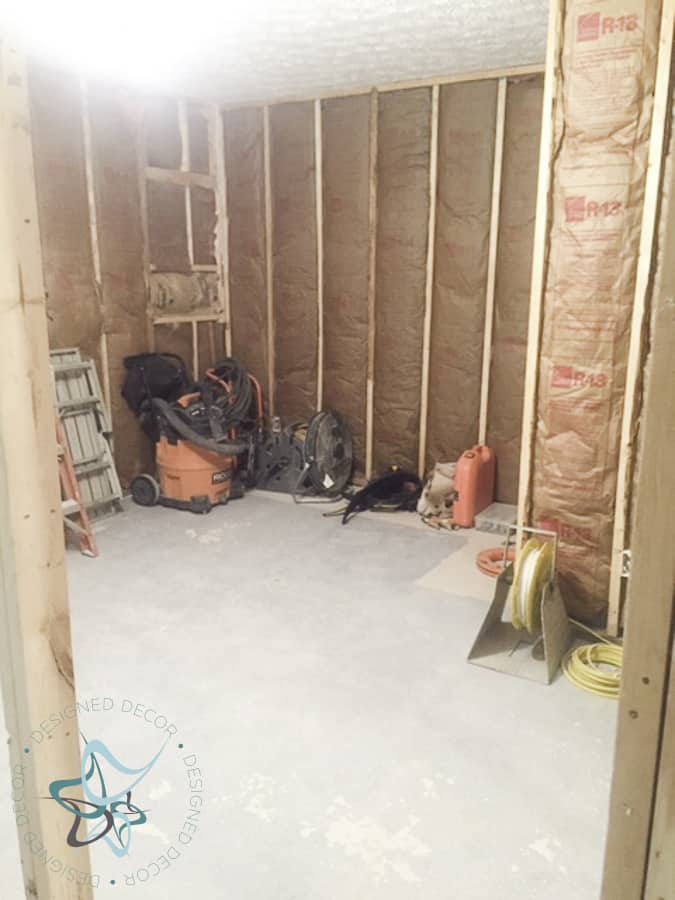 The framing was constructed, insulation installed and drywall soon to be hung.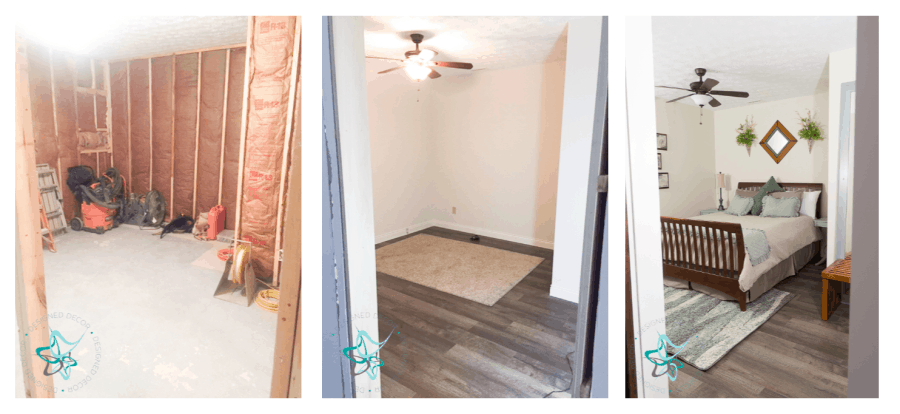 I love sharing the side by side progress on the space. It really gives a great visual of how the area transformed.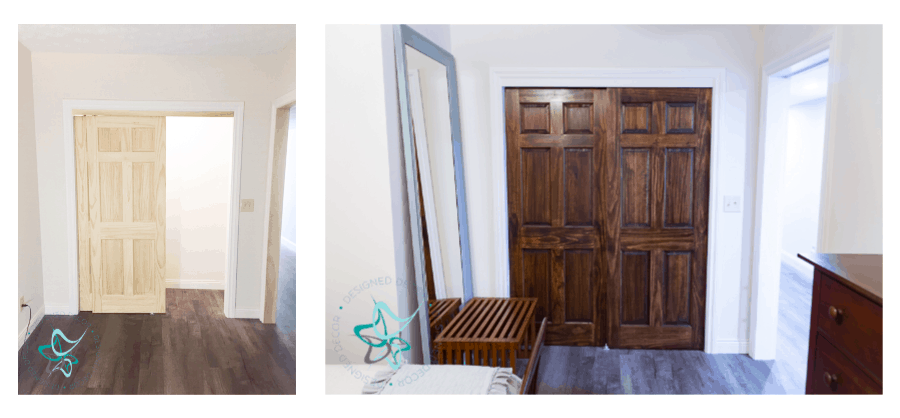 I am a huge fan of wood doors. I wanted the wood doors to give the warm tones against the white walls and trim.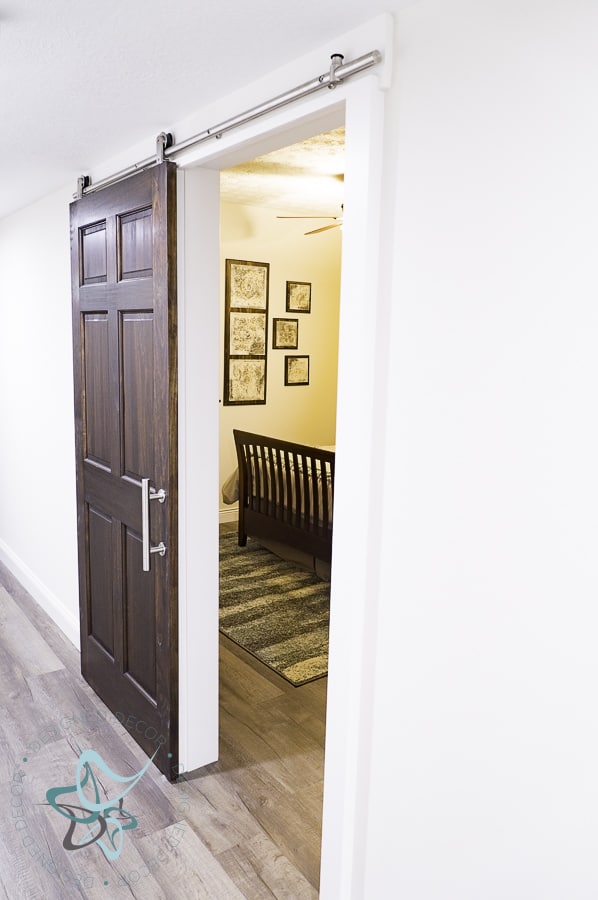 This post contains affiliate links. Click here to see my full disclosure policy.
My favorite has to be the modern sliding door. We didn't have the room for the door to open into the bedroom and I didn't want it to be in the way in the hallway as well so I decided on a sliding door. We used this sleek barn door hardware, and pull and handle set
. We needed something that wouldn't take up overhead space as the ceilings are lower in the hallway. I love the modern feel of the stainless steel hardware and the design matches the kitchen cabinet hardware.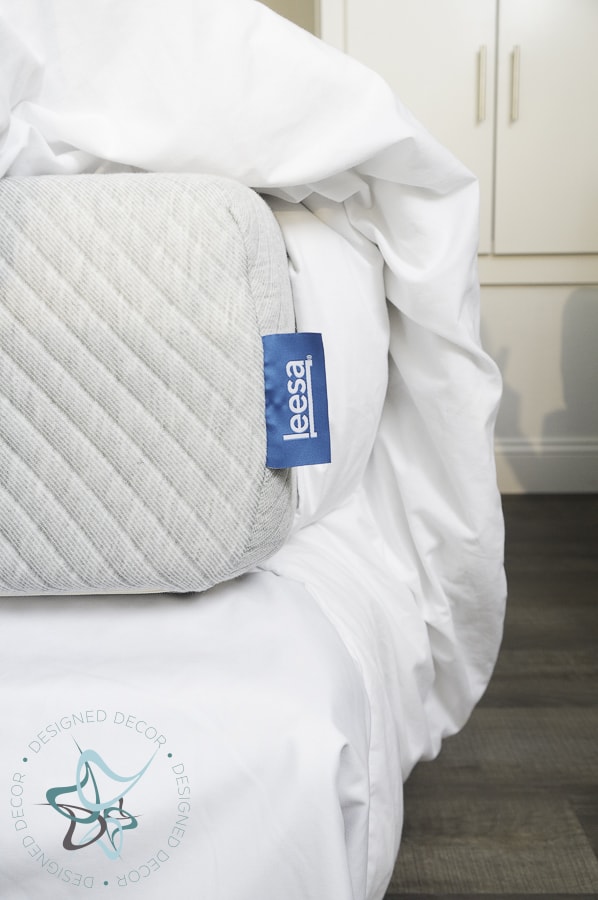 Now back to lying down to go to sleep in the perfect place.  This Leesa mattress is what keeps our place being perfect.  I have had many guests comment on how comfortable the mattress is.  Mr. DD and I stayed in our own Airbnb once it was completely done and before we had guests.  We came home from a small trip away and carried our bags into the Airbnb.  We wanted to experience the #HOFHideaway as a guest.  We made dinner, watched some TV, worked on a puzzle using our puzzle table, and we slept on this very mattress.  I agree with my guests, it is so much better than most mattresses I sleep on when traveling.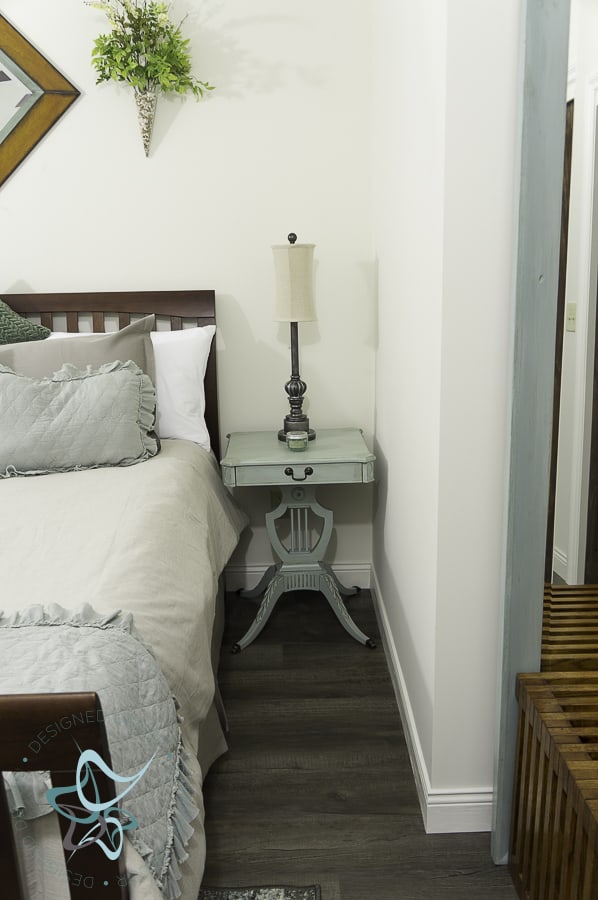 Most of the items in the guest bedroom suite were items we had from the old house and we only had to purchase a few new items. This is my kind of makeover, thrifty and beautiful.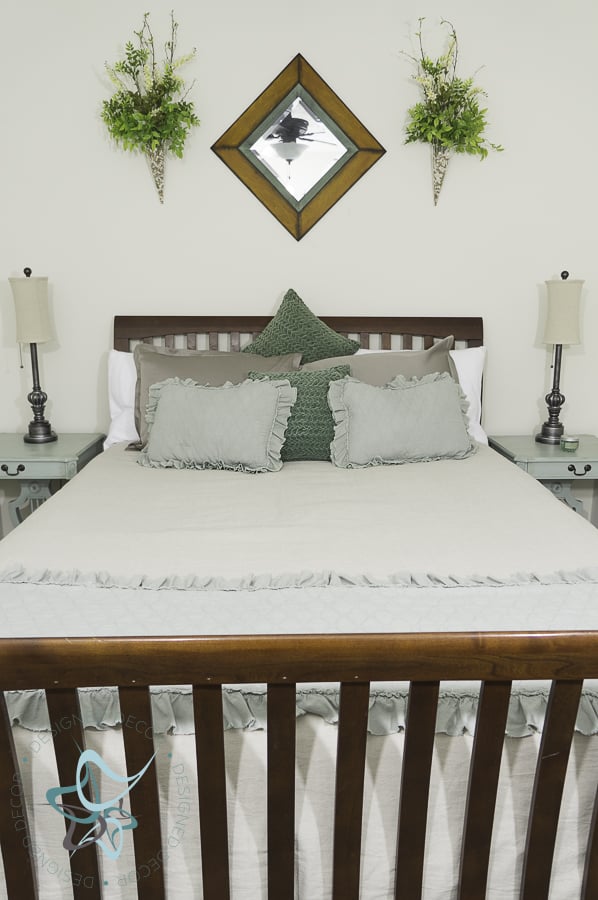 Stay tuned as I will be sharing how I turned placemats into decorative pillows. Those cute ruffled pillows were placemats and that bed scarf is actually a table runner.
You can check out our Airbnb listing if you are visiting or know of someone who will be in the Northeast Ohio location.

Join the DD Community!
Join the Designed Decor Community and receive weekly free tips on DIY home projects, painted furniture, decorating, and much more.