Who doesn't love Bacon-Wrapped Water Chestnuts?  My boys gobble these down whenever they are present.  Then again they goggle anything down that has bacon involved.  What is it about bacon that people can't resist?  
The challenge about having family favorites is they always ask for you to make the same old same old recipes. I like to try new things and like to make new recipes. I am one of those people who get tired of the same old same old, just ask my family. The joke at my house is, "Oh, we like this, but we will never see it again." It is true for 2 reasons: 1. I like variety in my food and 2. I am always making new recipes so I can share them with you!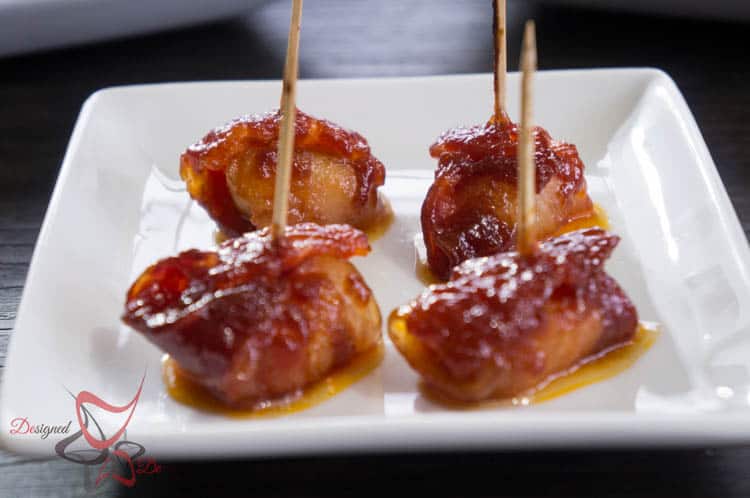 Bacon Wrapped Water Chestnuts
Ingredients
1 cup ketchup
1 cup brown sugar
1 teaspoon Worcestershire sauce
1 pound sliced bacon
2 (8 ounce) cans water chestnuts, drained
1 dash of liquid smoke
Instructions
Preheat oven to 350 degrees F.
Cut bacon slices into thirds.
Wrap chestnuts in bacon and secure with toothpicks.
Place wrapped water chestnuts in a 9x13 baking dish.
In a medium saucepan, add ketchup, brown sugar, and Worcestershire sauce; heat just to boiling.
Add a dash of liquid smoke
Pour sauce over bacon and water chestnuts.
Bake until bacon is completely cooked, about 45 to 50 minutes.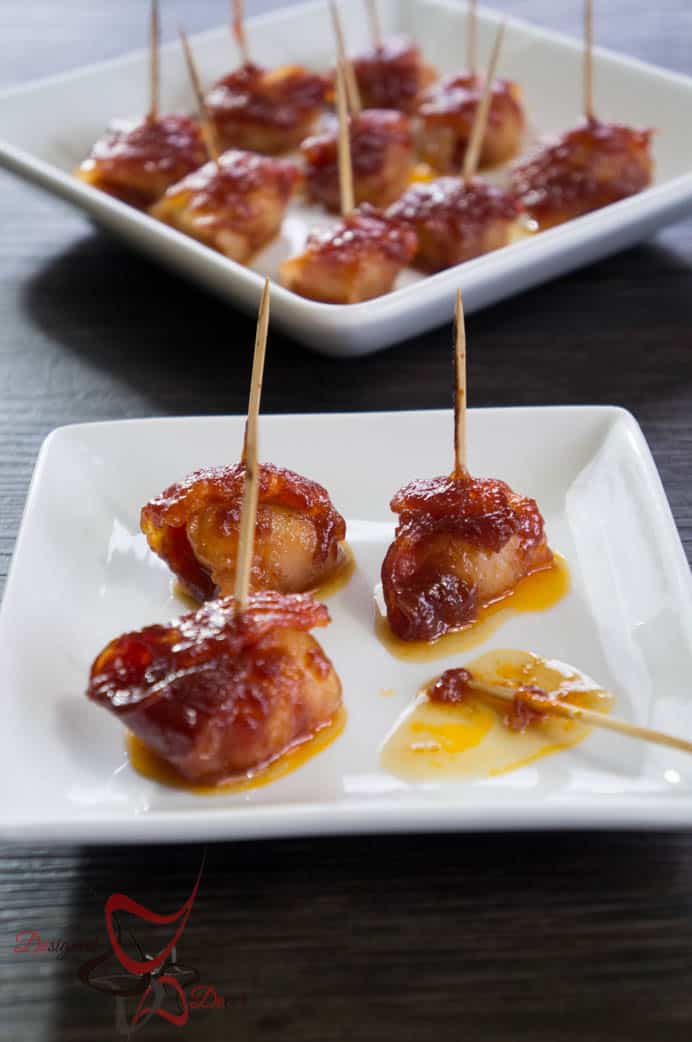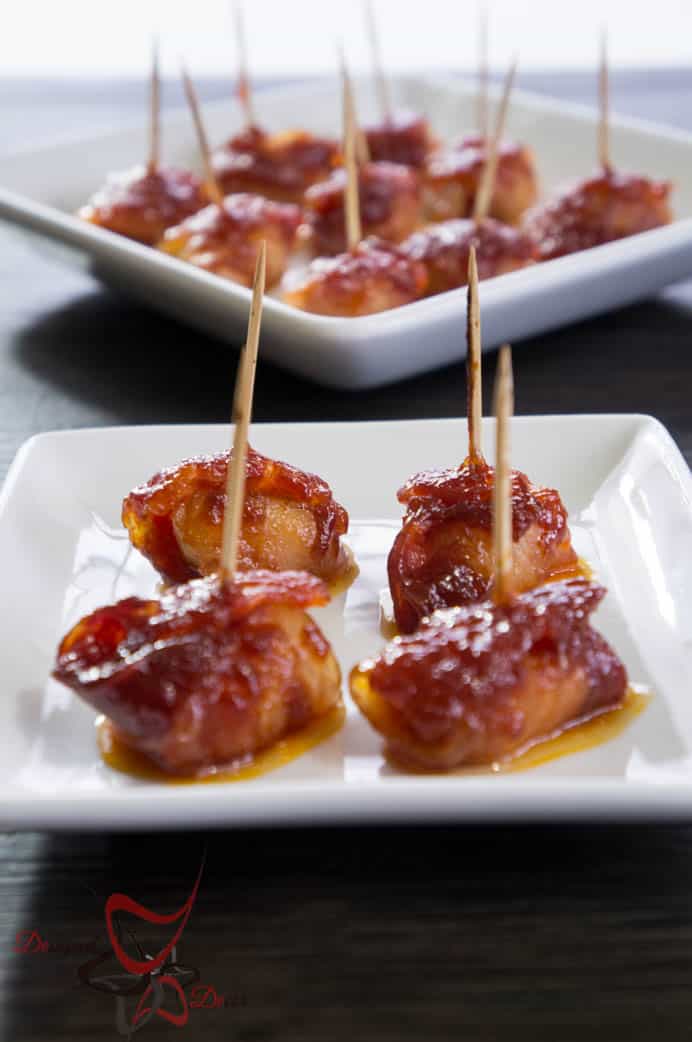 These are simple and easy and you can take them to any gathering, like a football game party or Holidays with your family.  This is why it is a classic recipe and will always be served at some party.  
What is your go-to appetizer recipe?

Join the DD Community!
Join the Designed Decor Community and receive weekly free tips on DIY home projects, painted furniture, decorating, and much more.