Are you looking to add a little bit of glam into your next furniture makeover? There are many ways you can add some updated touches and silver leaf is a great option. I decided that silver leaf would be the perfect way to update a Neoclassical Dresser.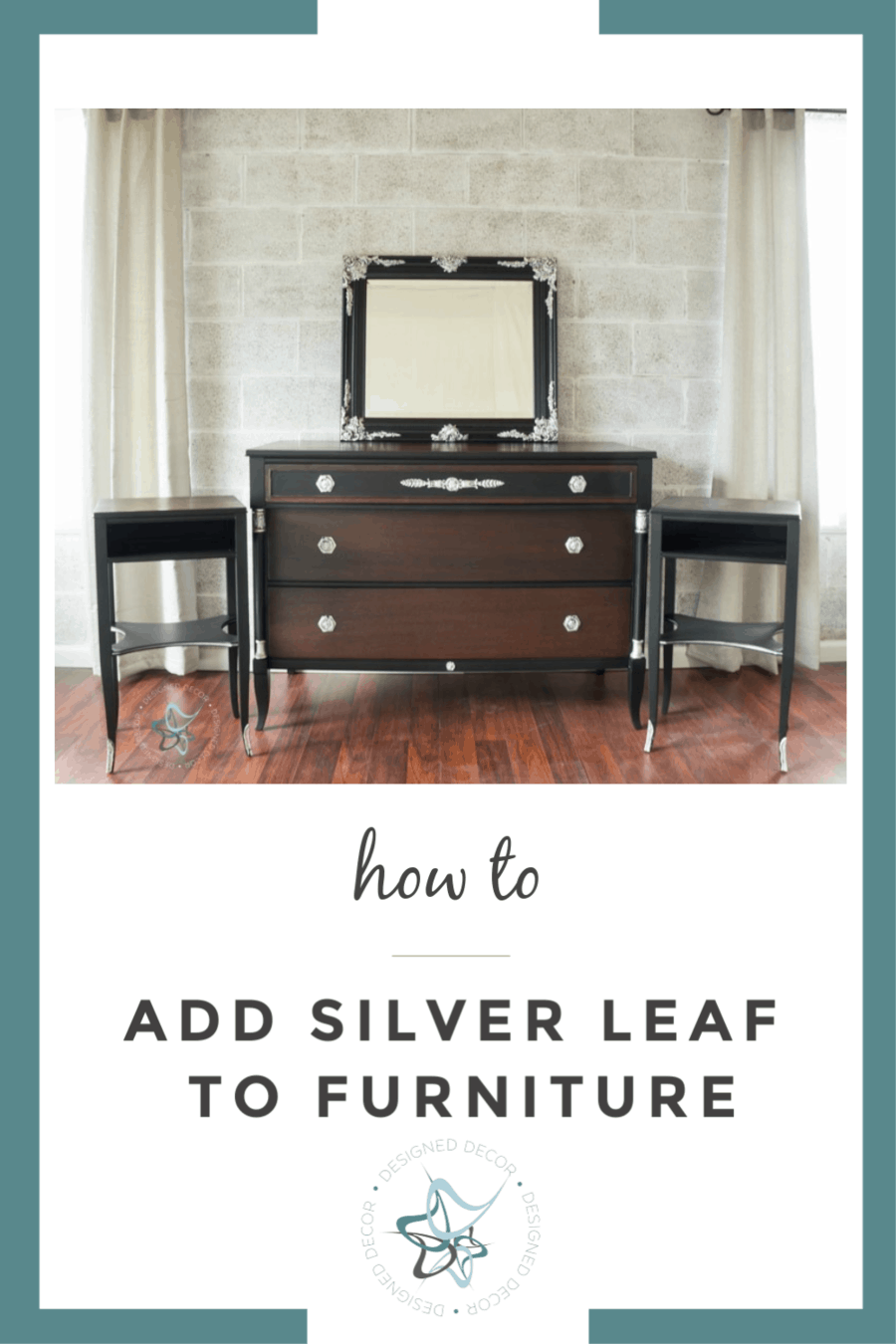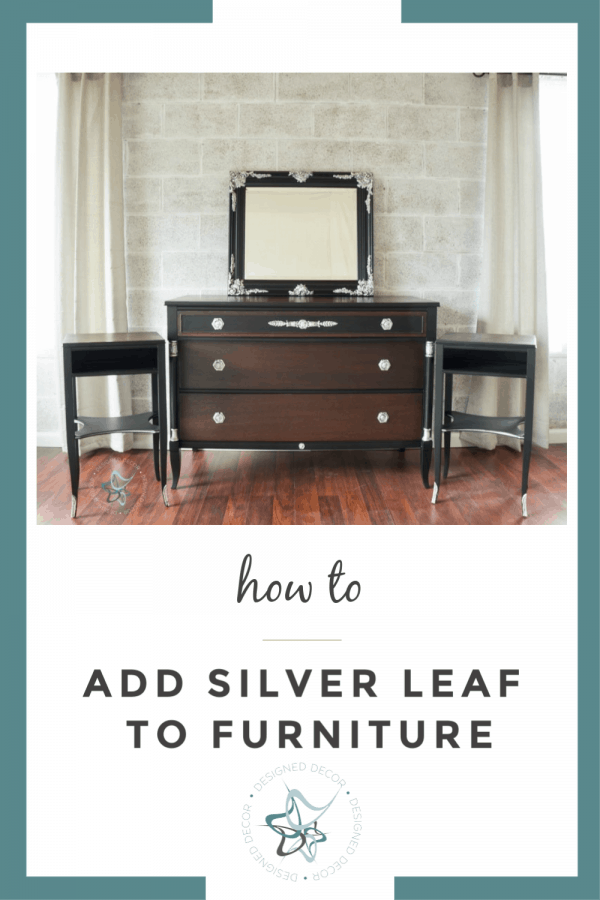 I really hate it when I can't find the before photos on my makeover pieces. Sometimes it is because I was so eager to start the makeover and forgot to take a picture and other times it is because I can't remember where I saved the picture too.
This dresser and nightstands were in great shape. The owner had them in her possession for 20+ years and prior to that, they were owned by her mother-in-law. Somewhere along the line, the lady thought she could bring them back to life by applying a coat of polyacrylic. The pieces had major drip marks and were recoated in a high gloss. Most people make a great attempt and let's leave it at that.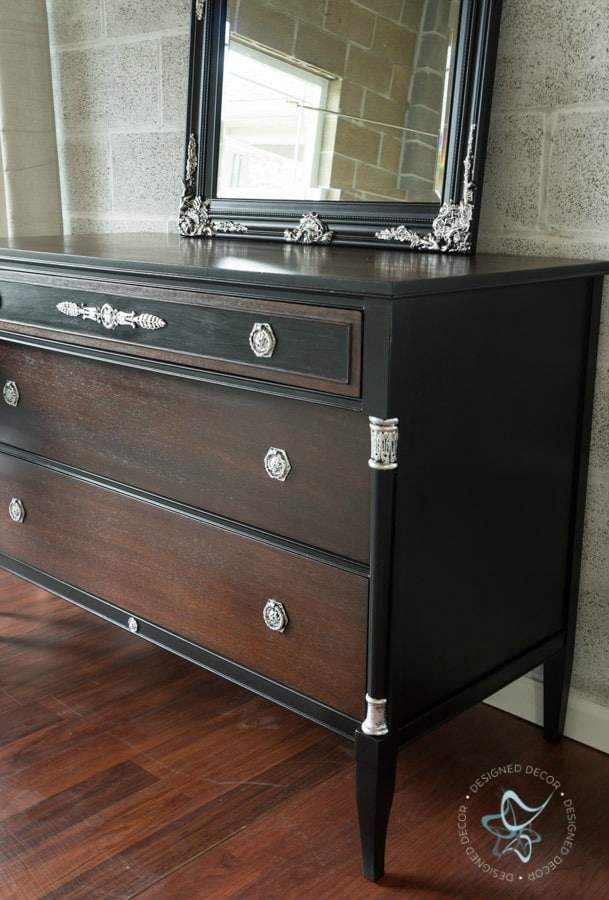 This post contains affiliate links. Click here to see my full disclosure policy.
Products for The Silver Leaf Neoclassical Dresser
Photo Credit: www.amazon.com
Photo Credit: www.amazon.com
Photo Credit: www.amazon.com
Photo Credit: www.amazon.com
Photo Credit: www.amazon.com
How to Silver or Gold Leaf
The process is very messy so make sure you have drop cloths down and a vacuum nearby.
~Paint furniture or home decor item

~Apply Wunda Size to only the areas you want the silver leaf. Use a small amount as the Wunda Size is very runny and allow 5 to 10 minutes to tack.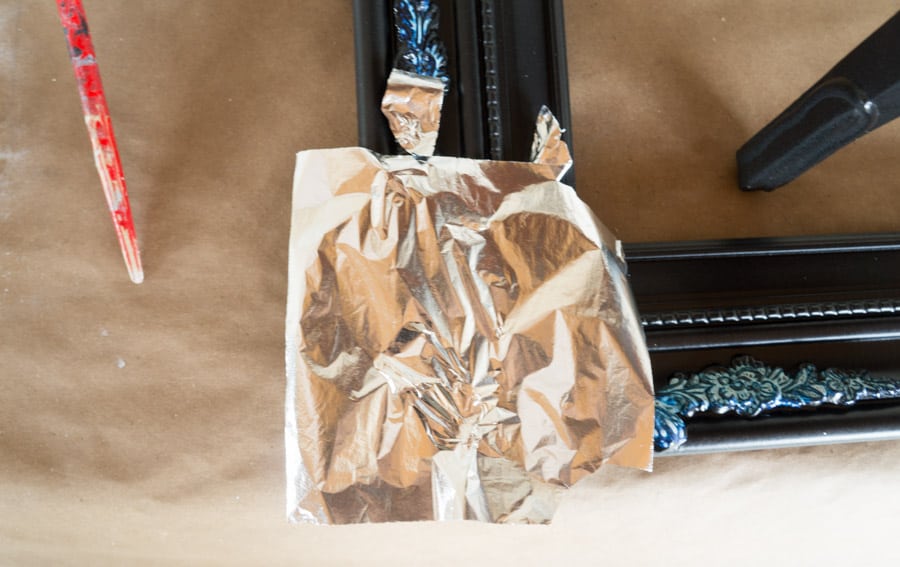 Lay sheet of silver leaf over the Wunda Size and carefully press down with a small paintbrush working the leaf into the crevices.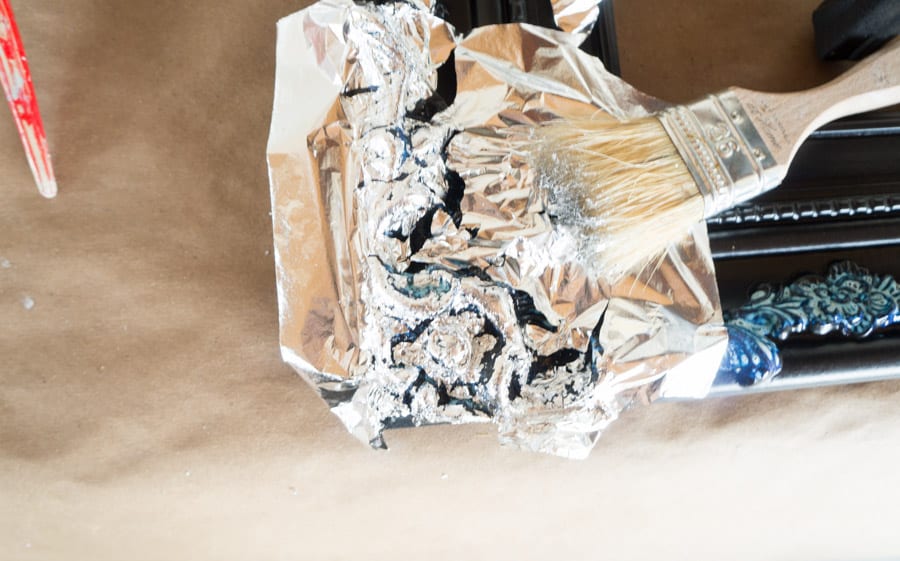 ~Use a chip brush to remove and brush off the extra silver leaf. You can reuse the larger pieces by applying to other areas of your item where the Wunda Size has been placed. Continue to work all areas with the silver leaf and allow the Wunda Size to dry completely after brushing off the silver leaf. Once dry brush a final time with the chip brush. Seal the entire piece of furniture.
Watch this video for another great option to add glam to your furniture.

I did the same technique on the furniture hardware to accent the entire neoclassical dresser.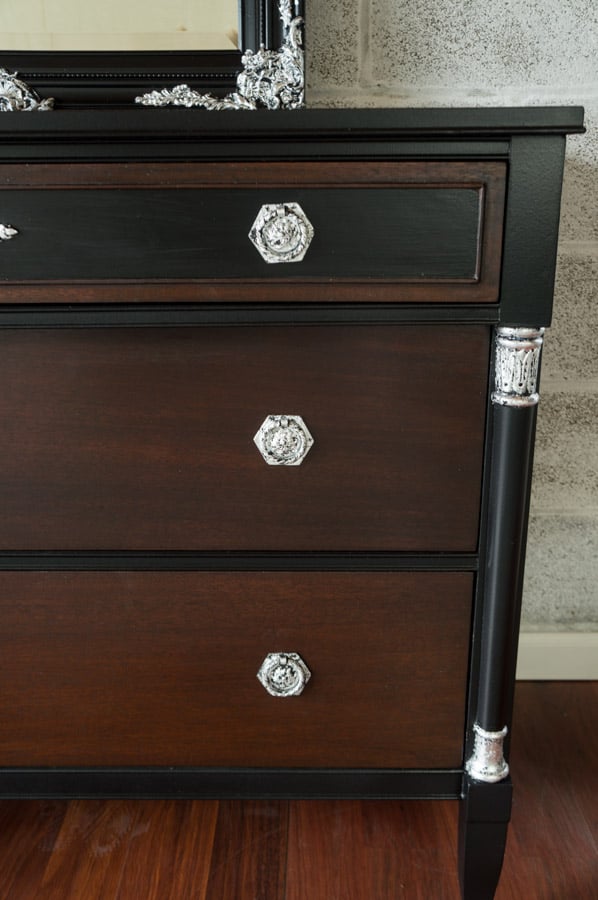 The silver leaf gives an extra touch of glam to the dark stain and black paint. You can also add glaze over the silver leaf if it is too bright.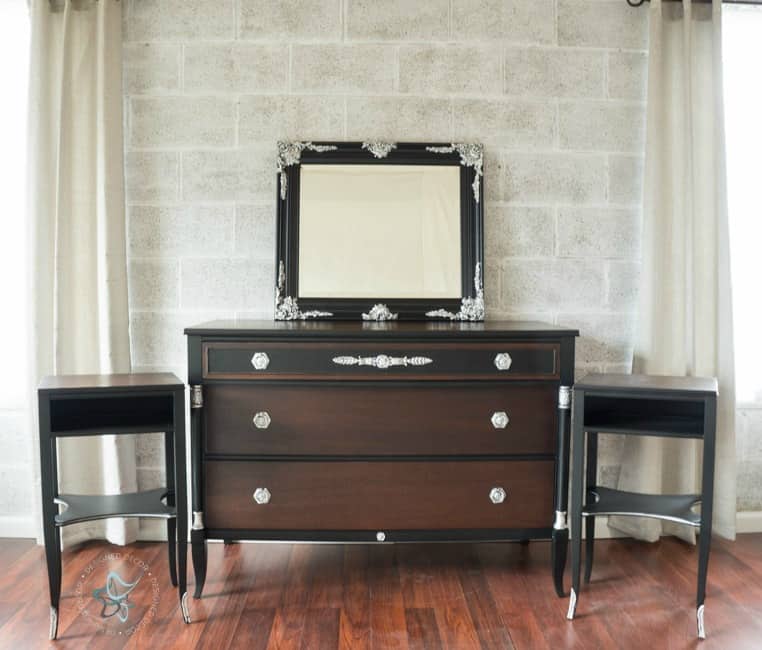 The possibilities are endless with this product. You can add it to home decor accessories, lamps, plant holders, baskets and Christmas ornaments. How would you use silver leaf? Leave me a comment below.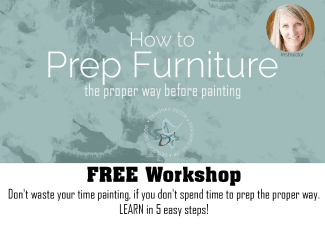 Make sure you check out my free video on how to properly makeover furniture before you paint that next piece of furniture.
Also, subscribe to my email newsletters to receive more home decor and painted furniture inspirations delivered right to your inbox.

Join the DD Community!
Join the Designed Decor Community and receive weekly free tips on DIY home projects, painted furniture, decorating, and much more.