Make your own modern DIY Silver Leaf Christmas ornaments to bring a little sparkle to your Christmas Decor. Do you like to see shimmer and sparkle in your Christmas decor? There is something about the glitter and glitz when they are reflecting off the bright white lights.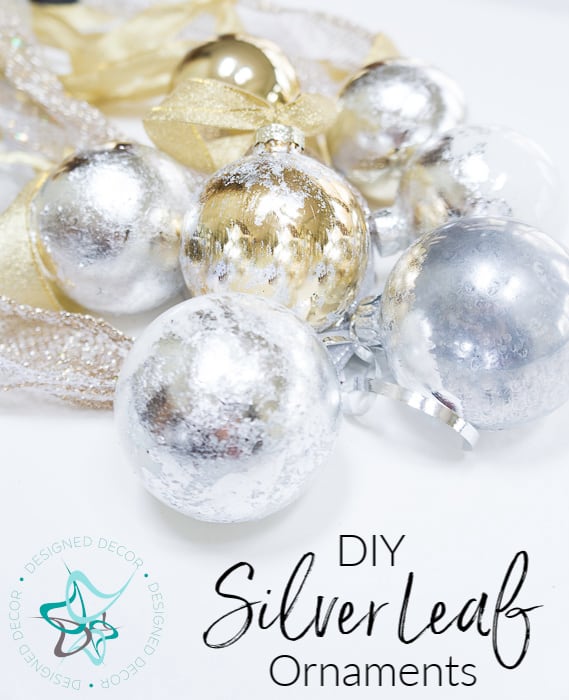 You can turn inexpensive ornaments from the dollar store into these modern silver leaf Christmas ornaments without much hassle or expense. You can use any ornaments that you already have, even if they are not the correct color. If you want to change the base color, spray paint the ornaments.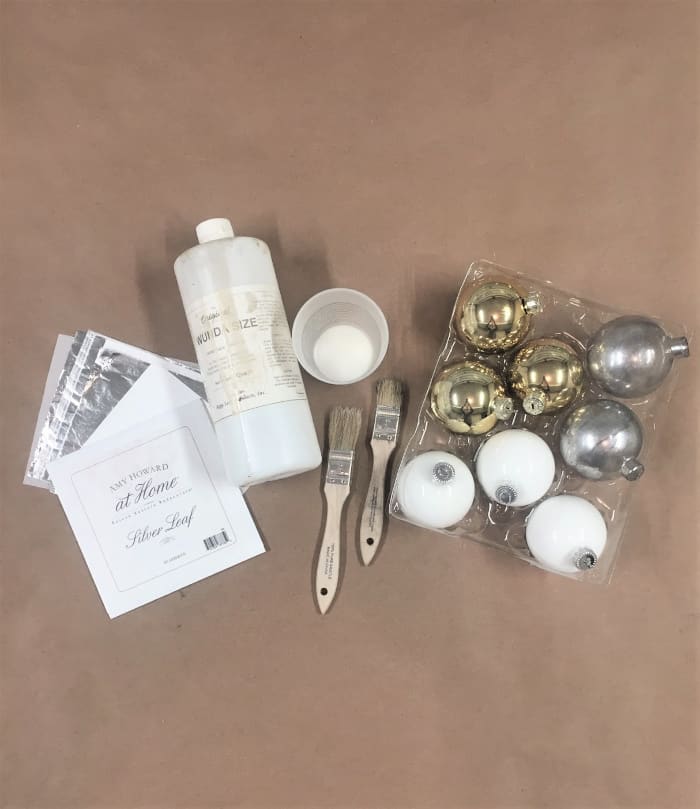 This post contains affiliate links. Click here to see my full disclosure policy.
Supplies:
Wunda Size
Chip Brush
Silver Leaf
Step 1: Remove ornament tops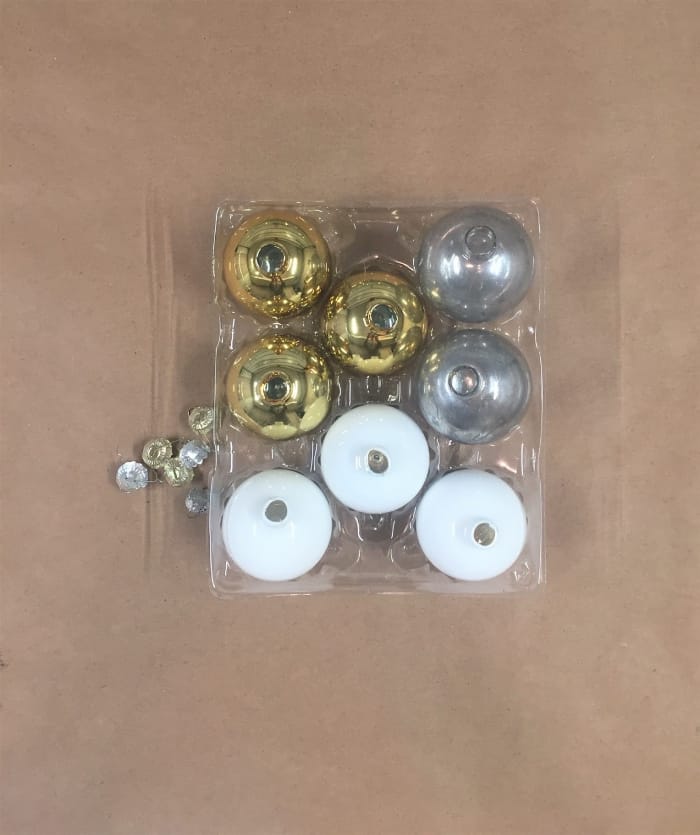 Watch this quick video to see the tutorial in action.
Step 2: Apply Wunda Size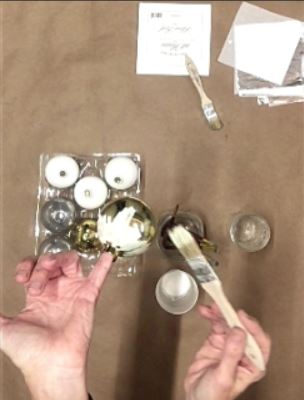 Apply the Wunda Size using a small chip brush. let sit 10 to 15 minutes to become tacky.
Step 3: Apply Silver Leaf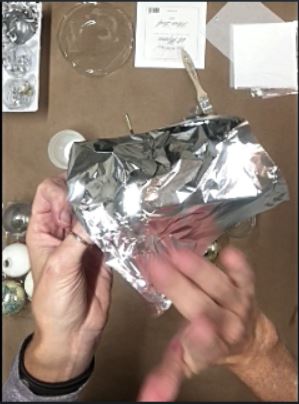 Apply silver leaf to all the adhesive areas. Once fully covered, use a dry chip brush to remove the extra silver leaf. You can also reuse the silver leaf pieces that fall off.
Step 4: Dry Completely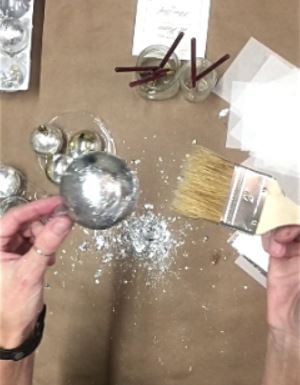 Use a dry chip brush for a final dusting to remove all the loose silver leaf. Add ribbon and hang.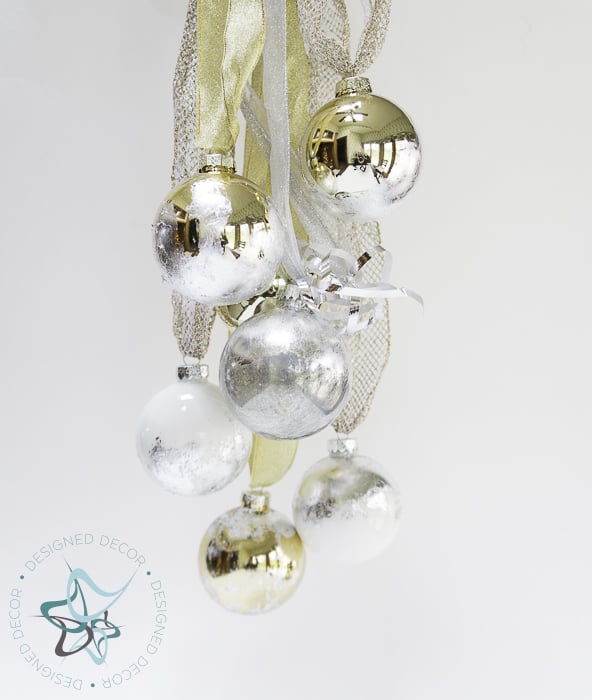 I love adding ornaments to bowls, lanterns, and plates. It is a simple way to add Christmas to your decor without replacing your existing decor items.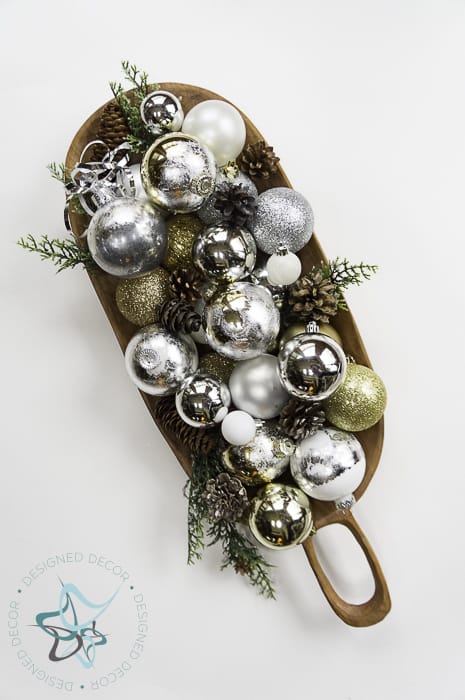 I have been switching my decor to a simplistic approach by adding seasonal touches without removing my existing decor.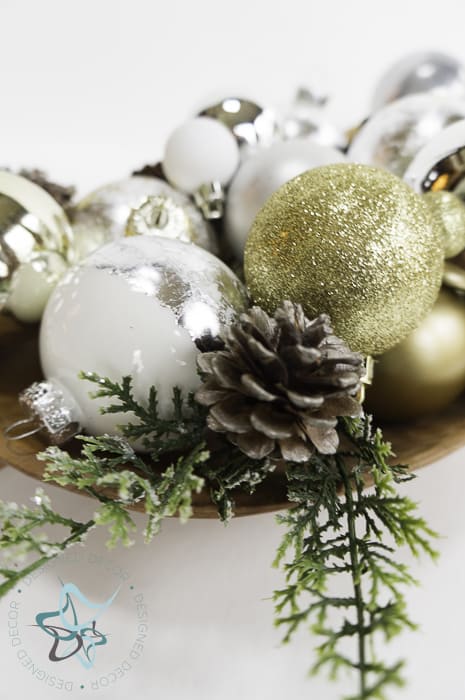 What about you, how do you decorate for the Holidays?

Join the DD Community!
Join the Designed Decor Community and receive weekly free tips on DIY home projects, painted furniture, decorating, and much more.