I was searching around on Pinterest and stumbled upon a ledge added to the deck railing. This served as my inspiration for this DIY flip up deck bar that we added to our deck railing. I decided I wanted ours to be a flip up deck bar and not a permanent ledge. I liked the idea of dropping it down when it was not being used and also in the winter.
This post contains some affiliate links. Click here for my full disclosure policy.
Supplies:
1 – 2 x 12 x 10 Treated Lumber
2 – 12″ Stainless Steel Continous Hinge
Start by measuring the area and cutting 2 x 12 boards to size. We measured the area from end to end of each upright post. Since our bar ledge was right next to the steps, we needed to cut the board at the same angle as the steps.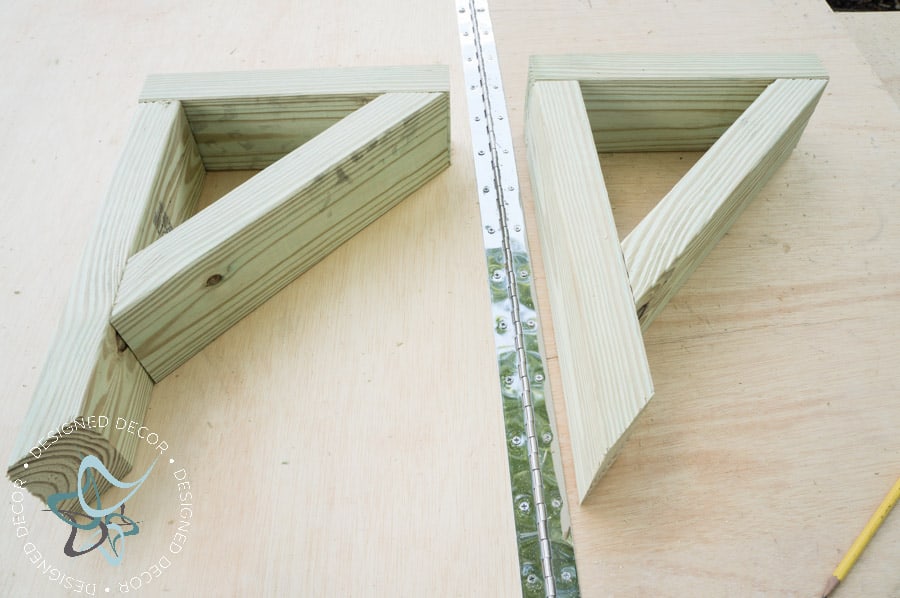 Next is to build the triangle supports. The top support measures 11 inches and the side support was 13 inches. Use a square for the 45-degree angle and draw a line to make the cuts for the center support. Pre-drill holes and screw triangle together.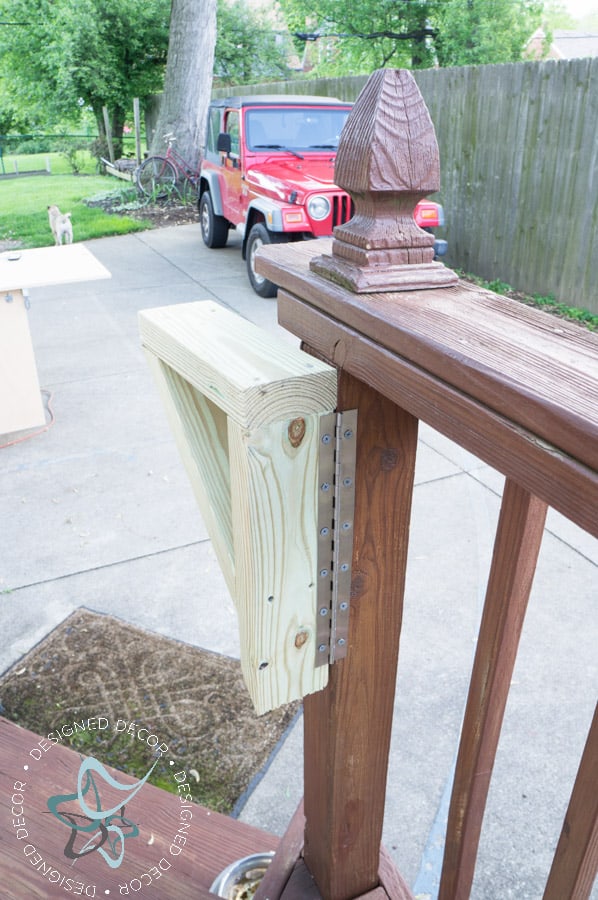 Add continuous hinges to the triangles and secure to the inside of upright posts.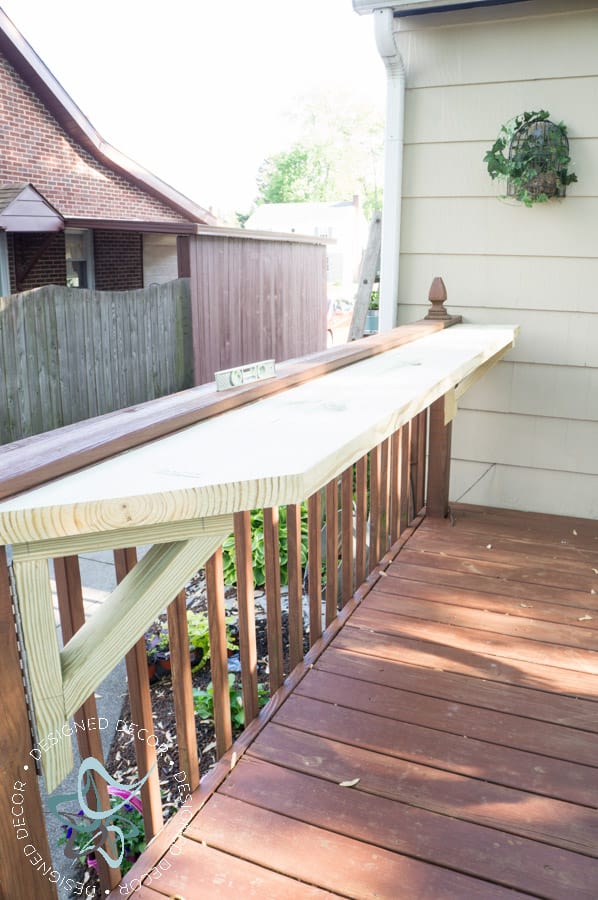 Place ledge on top of triangle supports to measure and mark where upper hinges need to be placed. Make sure upper hinges are far enough inside so they clear the triangle supports when tucked under. So we placed our outside top hinges at least 16 inches from the edge.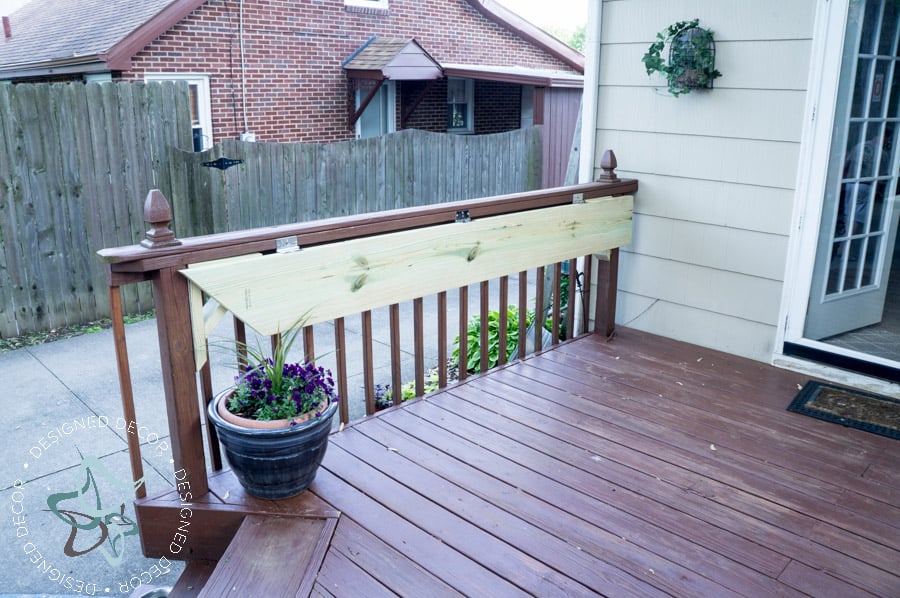 My advice would be to stain and seal the flip-up deck bar before mounting it to the deck railings. We had a very small window to get this built so I had to wait to do the staining after. It would be much easier to do before mounting.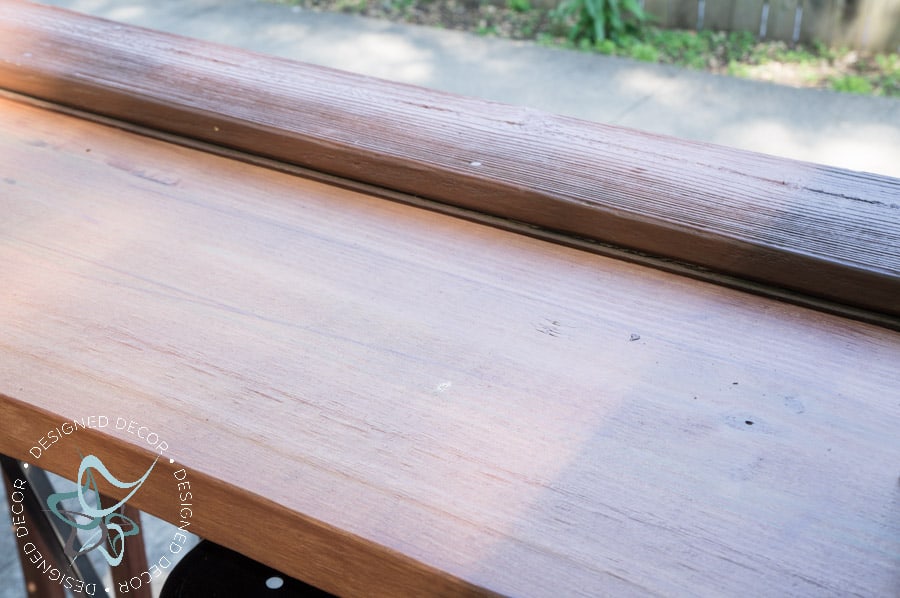 Here is a close-up of how the ledge transitions next to the deck railing. The old deck is much darker in stain color but the new addition blends very well.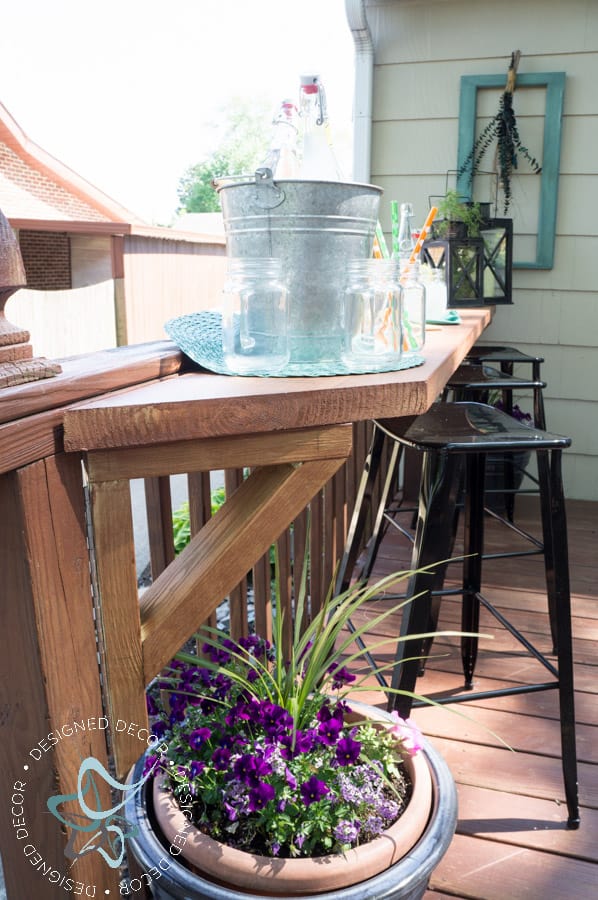 I found the bar stools from Wayfair. They are sold in a quantity of 4. All 4 stools fit under the bar perfectly.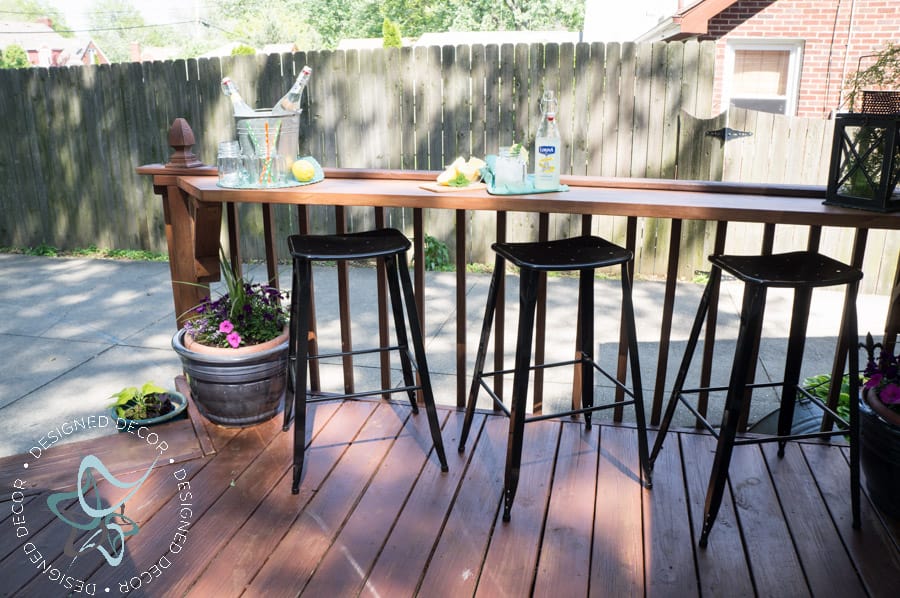 This is a perfect addition to our deck. I love to create different seating area spaces and this allows for additional places for people to sit and gives them the perfect bar ledge for drinks and plates.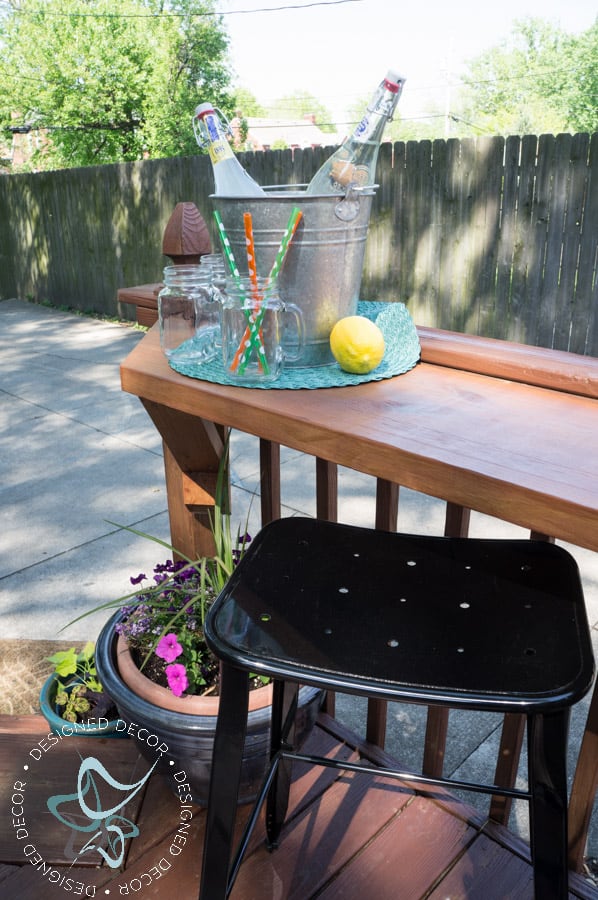 We spend most of our summer nights outside enjoying the evenings so creating a perfect outdoor living space is important. My next 2 projects are adding a gas fire pit to replace the wood fire pit and finding the perfect outdoor rug.
Need more ideas for your outdoor living spaces? Check out these other outdoor projects.
Make sure you stop over to my fellow Power Tool Challenge members and see how they were creative with their outdoor spaces.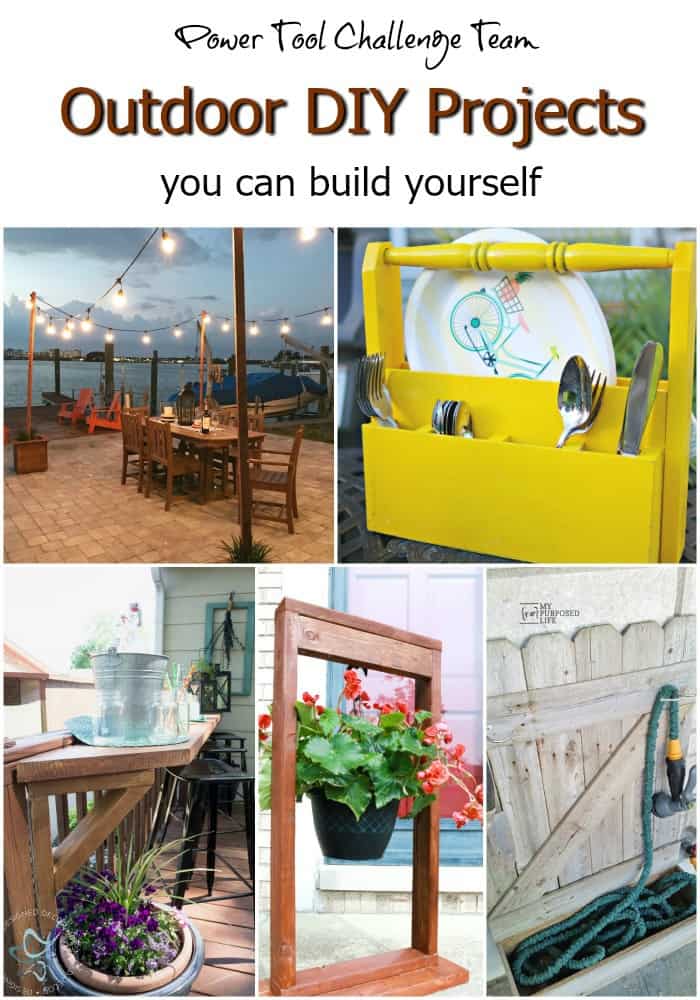 H2OBungalow – Outdoor String Lights on Poles
Create and Babble – Picnic Caddy
Designed Decor – Extend a patio with Pavers
The Weathered Fox – DIY Hanging Plant Stand
My Repurposed Life – Patio Garden Hose Organizer

Join the DD Community!
Join the Designed Decor Community and receive weekly free tips on DIY home projects, painted furniture, decorating, and much more.